SPOTLIGHT: The Delight of Discipling Younger Women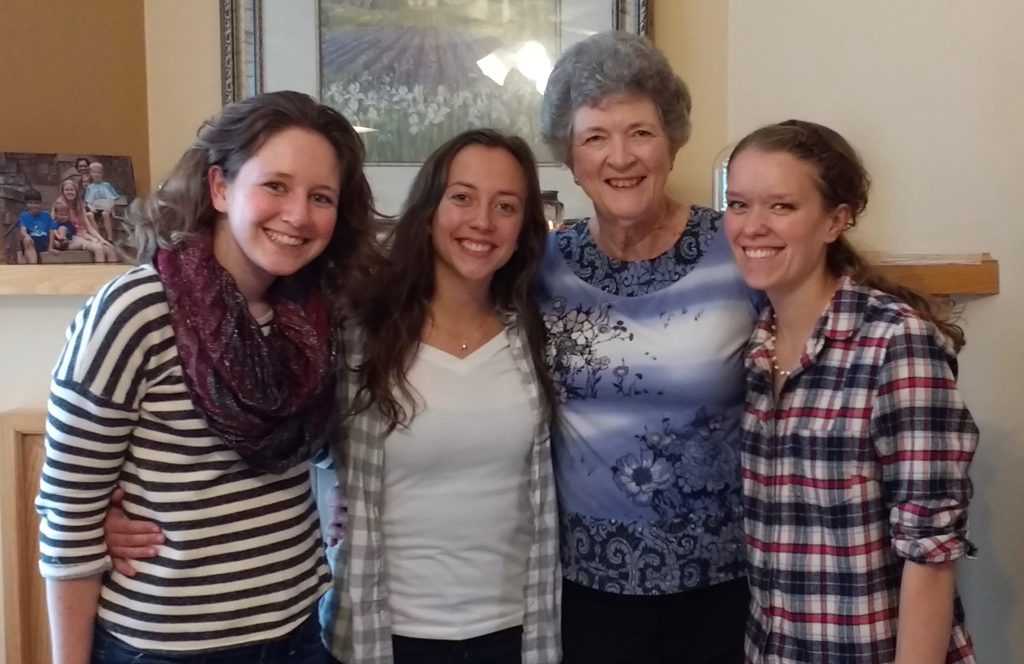 Barb VanZante is thrilled with the ministry God has given her: investing in the lives of young women. "It's in my DNA," she says. "I can't think of anything else I'd rather do."
Barb meets with women who are being trained to do campus ministry at the University of Wisconsin, Madison. They study the Bible, memorize verses, and share what they're learning. And that's just one facet of the ministry Barb has as a member of Encore staff.
Long before she joined Navigator staff, Barb served alongside her husband, Bob, in his work with Navigators Collegiate. Along with other assignments, they trained staff at Purdue University. In 2004 they moved to Wisconsin to be near their daughter, whose disabilities made it necessary for her to be in a residential care facility. Then, in 2008, Bob died of brain cancer.
After Bob's death, Mike Jordahl invited Barb to officially become Navigator staff. Since then she has been meeting one-to-one with women in the collegiate ministry—college students, EDGE Corps women (two-year interns), and staff in training.
Currently, Barb spends time walking alongside Avonlea, a 22-year-old, second-year EDGEr. They have a traditional discipleship relationship: working through and discussing a Bible study, praying together, and holding each other accountable in Scripture memory.
Barb enjoyed a similar relationship with Danielle Colbenson last year. But after Danielle's second child was born, Barb's ministry shifted to address different needs. Danielle's husband, Ben, is often away, and Danielle has her hands full with two little boys under age two. So Barb visits for three hours on Wednesdays, bringing dinner and playing with the boys to give Danielle a break.
"This year, it's most important to love her in this way," Barb says, "helping her, encouraging her, and loving on her and the little boys." Though she's never done anything like this as part of her previous ministry activities through the years, Barb adds, "This is really fun!"
Barb offers the young women she walks alongside the perspective of someone who has journeyed with Jesus through the years. "I want to communicate that [discipleship] is what we do for a lifetime, not just in college," she says.
In a demonstration of authenticity and vulnerability, Barb invites women to walk with her in life's challenges. Last year, her daughter's care facility closed and Barb brought her home for nine months while she searched for a new place. She trusts the women will always remember how they saw God work during that difficult time. Together, they claimed Isaiah 25:9: "In that day they will say, 'Surely this is our God; we trusted in him, and he saved us. This is the Lord, we trusted in him; let us rejoice and be glad in his salvation'" (NIV). They saw God answer specific prayers in ways that at times seemed miraculous.
She hopes the women will see in her a fellow Christ-follower who continues to allow Jesus to do what He wants to do in her life. As she learns new lessons—current themes are hope and waiting on God—she shares them with these younger disciples.
Today, in addition to walking alongside these women, Barb continues to meet occasionally with women she's known over the years, praying together and talking about what God is doing in their lives. Also, she recently joined a Precepts Bible study to find encouragement and to encourage others. And with three of her children living in the area, she relishes the ability to be part of her children's and grandchildren's lives. "I like the affirmation through Encore that my family is also a very important ministry," she says.
She plans to continue meeting with younger women "as long as the Lord gives me the strength to do it." It keeps her motivated to press on to know and grow in Jesus, and to reach out to those around her.
"It is delightful to be with these young women who are eager to grow in their walk with the Lord and are developing a passion to be lifelong laborers," says Barb. "I find it so refreshing to have these cross-generational relationships. It is so encouraging to see what God is doing in the lives of these young women."