The mission of Navigators Encore is to advance the gospel of Jesus and His Kingdom into our God-given spheres of influence through spiritual generations of laborers living and discipling among the lost.
We are veteran Navigators with reduced hours who are continuing to make vital contributions to the Great Commission by using our gifting and experience in the context of God-directed relationships.
Central to our Great Commission contributions are the rippling effects that result as we help young leaders learn, grow, and serve.   
Our Theme Is Finishing Strong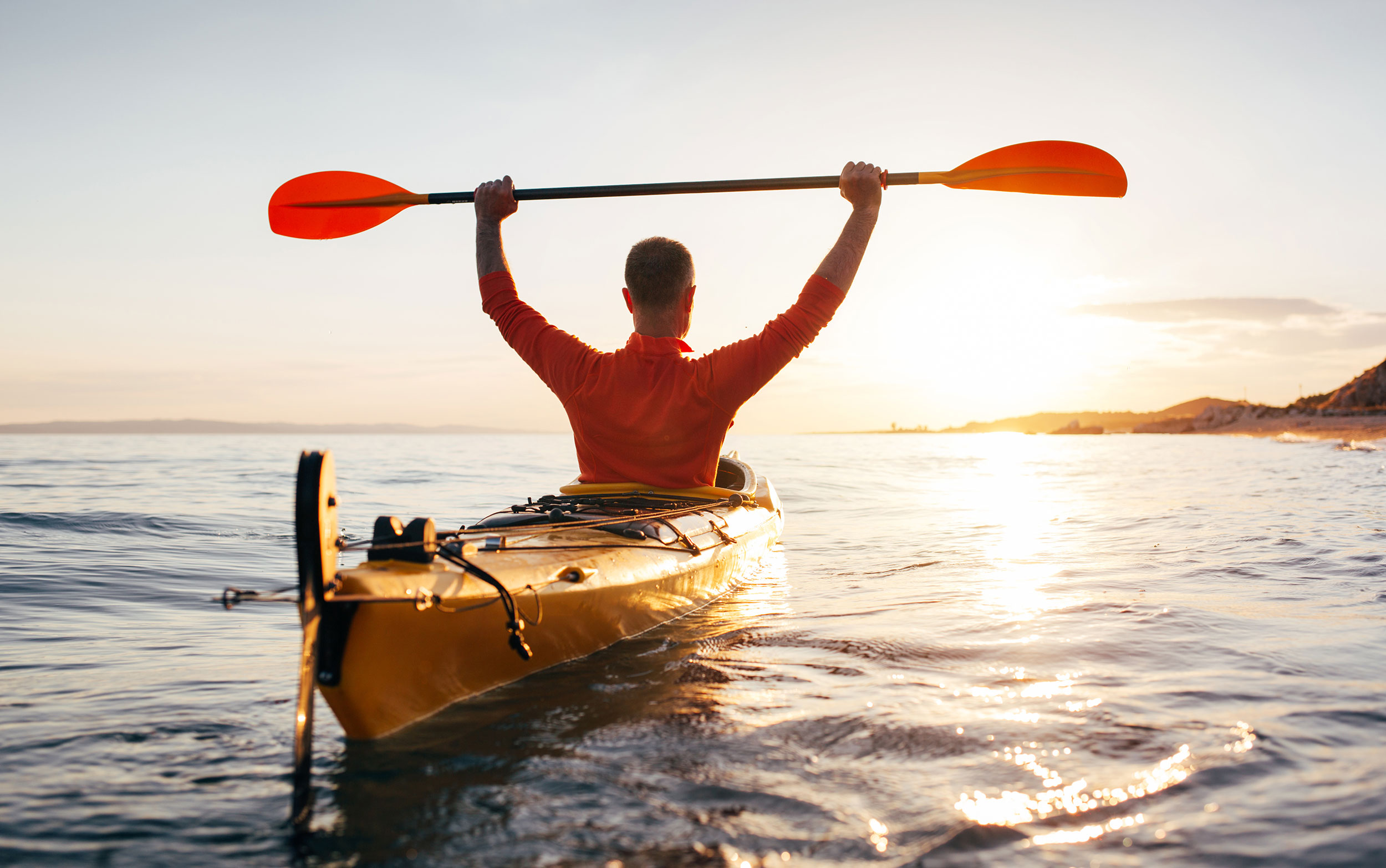 Using our God-given gifts
Serving wherever God leads
Multiplying generations of disciples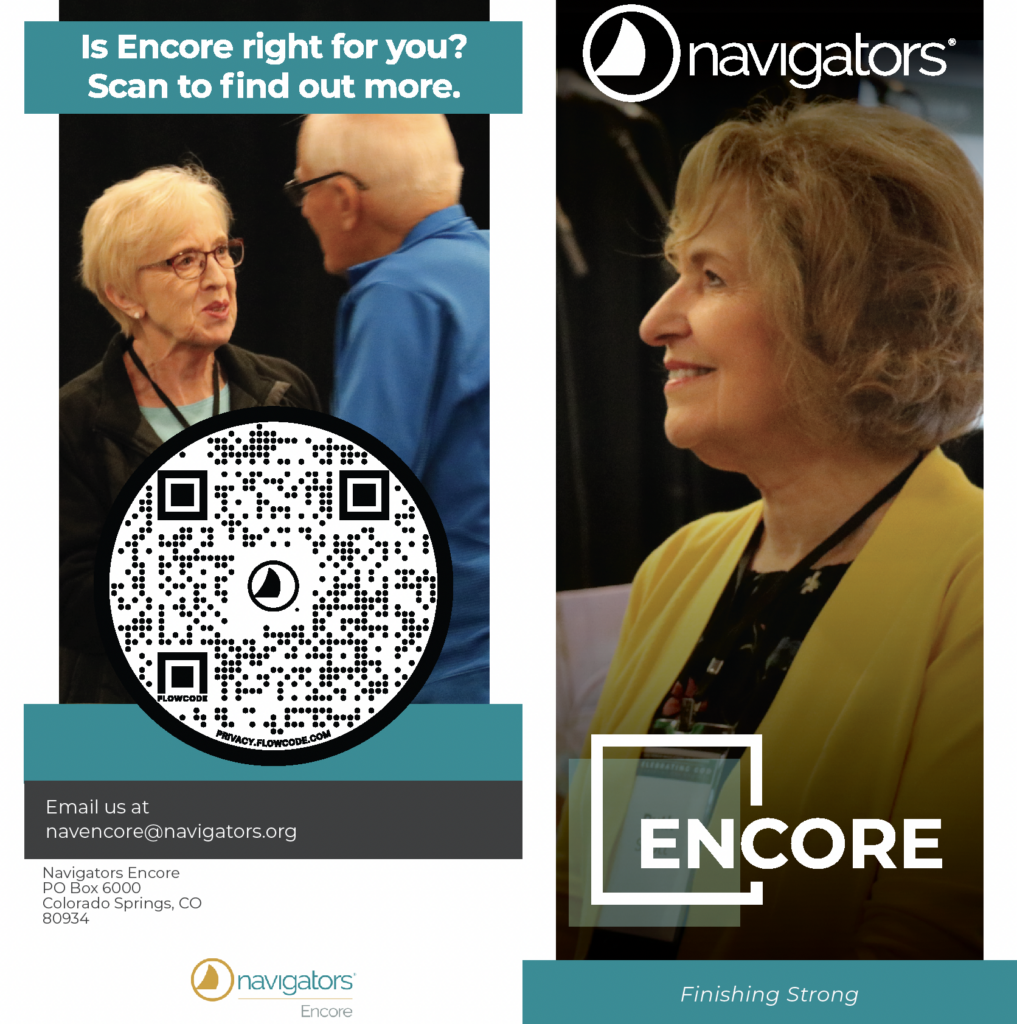 Find out more in our comprehensive brochure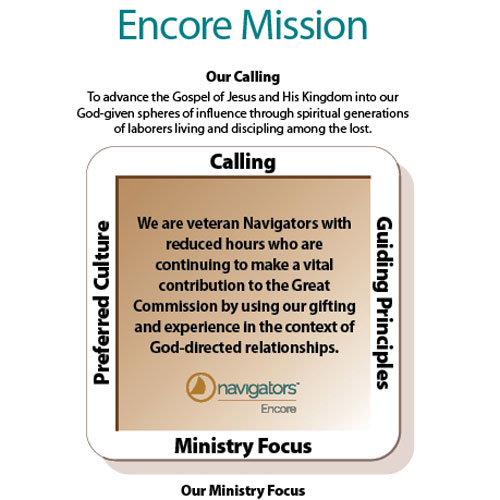 SANDBOX ILLUSTRATION
Guiding and Defining Ideas