How to Avoid the Age Cage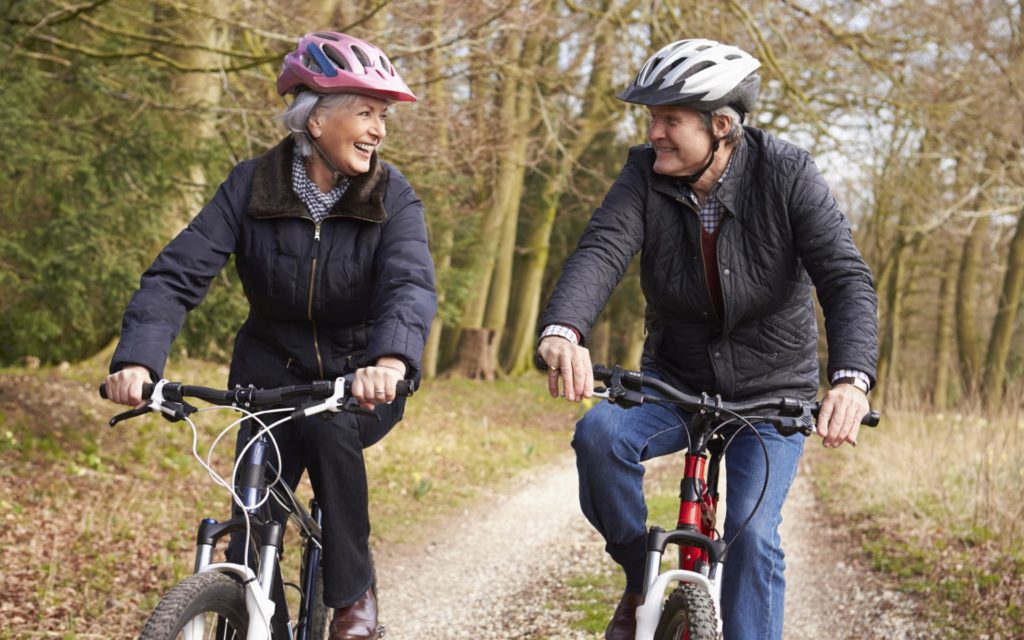 With the passing years, I find myself using a banker's vocabulary. I speak of my life in terms of losses and gains. My friends do the same. Unfortunately, it's easy to focus on the debit side. We talk about losing our keys, losing our memory, and losing our physical strength.

This isn't how God sees aging. He speaks of increase, not loss. We grow wiser, the place of our tent is enlarged, we move from one degree of glory to another. Even the difficulties of old age don't have to stay in the debit column. Take a good look at Romans 5:3-5 (ESV):
Not only that, but we rejoice in our sufferings, knowing that suffering produces [increases] endurance, and endurance produces [increases] character, and character produces [increases] hope, and hope does not put us to shame, because God's love has been poured [increased] into our hearts through the Holy Spirit who has been given to us.
The Bible acknowledges that difficulties come with age. But Scripture doesn't stop there.
"So we do not lose heart. Though our outer self is wasting away [decreasing], our inner self is being renewed [increasing] day by day" (2 Corinthians 4:16, ESV). My body is less than what it was a year ago. That's bad news. But the strength my body loses, my soul gains. That's good news!

I want to age with grace. I want to measure my years not by birthdays but by increased blessings. I want to avoid the "age cage" of feeling trapped and limited.

I have discovered that many limitations of age are problems with thinking, not with years. They're like little foxes that creep into our minds. "Catch the foxes for us, the little foxes that spoil the vineyards, for our vineyards are in blossom" (Song of Solomon 2:14, ESV).

Jesus tells the disciples they are vineyards (John 15:1-11, ESV). Vines are living things, and enemies can kill them. The big enemies are obvious. But the little foxes that creep in unnoticed can do as much damage as a major storm or drought. For me, the "little foxes" signify two ways of thinking that make me focus on myself instead of others: personal comfort and mindless habit. What makes these especially challenging is that I'm often not aware of their influence on my thinking.

Personal comfort, the first little fox, isn't bad in itself. God-given comfort is a good thing. But if I'm to love God and love my neighbor as myself (Mark 12:28-30, ESV), I must base decisions about what to do or not do on love rather than personal comfort. Sure, sometimes I'm simply too exhausted to take something on. I have to consider that. But when protecting my ease becomes the basis for making most of my decisions—and this is key—the foxes will have their day.

Recently, I was asked to teach at a workshop. I almost said no, because I'd never spoken on that topic. My default decision was to protect myself, to do what was easy for me. Yet I knew I needed to teach that workshop, because God was calling me to grow in that area. So I chose against myself and said yes. God will often interrupt us with invitations to do what is right over what is easy.

The second little fox is what I call mindless habit. Again, habit itself can be good. By God's design, habit makes us efficient, letting us consistently complete a regular task without having to rethink it every time. The Bereans developed a good habit: "Now these Jews were more noble than those in Thessalonica; they received the word with all eagerness, examining the Scriptures daily to see if these things were so" (Acts 17:11, ESV, my emphasis).

On the other hand, the writer of Hebrews warns, "And let us consider how to stir up one another to love and good works, not neglecting to meet together, as is the habit of some, but encouraging one another, and all the more as you see the Day drawing near" (Hebrews 10:24:25, ESV, my emphasis).

Habits breed habits. The more we practice them, the more likely we are to continue them. This is where the principle of mindfulness comes in. Not only must we be careful about which habits we start, we need to keep checking ourselves. Since motive determines if a habit is good or bad, asking myself, "Why am I doing this?" can open my eyes to an uncomfortable truth that calls for change.

I vividly remember taking a graduate course given by a well-respected scholar. I knew his background and was eager to learn from him. The professor stood, looked down at his notes . . . and never looked up. For two straight hours, he robotically droned the words from his notes, as if he'd read this lecture hundreds of times. He probably had. From my front row seat, I could see that the papers were handwritten and wrinkled with age, an unchanged artifact of time.

In one sense, that professor was teaching for himself, because his mindless habit did not allow for interaction with his learners. As I left the class, I vowed never to do that to another person. Yet, I have. The fox is in the vineyard. Unless I intentionally stop and ask God to join me in examining myself, I'm likely to continue in my mindless habits.

Personal comfort (what's easy for me) and mindless habit (what's easy to do without having to think) are subtle forms of selfishness. As I grow older, I want my focus to be outward and not inward. Age is about gaining more than losing. If I think of my life as a series of blessings—blessings I get to share with others—then I minister out of overflow.

The more I increase, the more I have to give. So let the years roll on.