A Cactus Helped Me Find My Way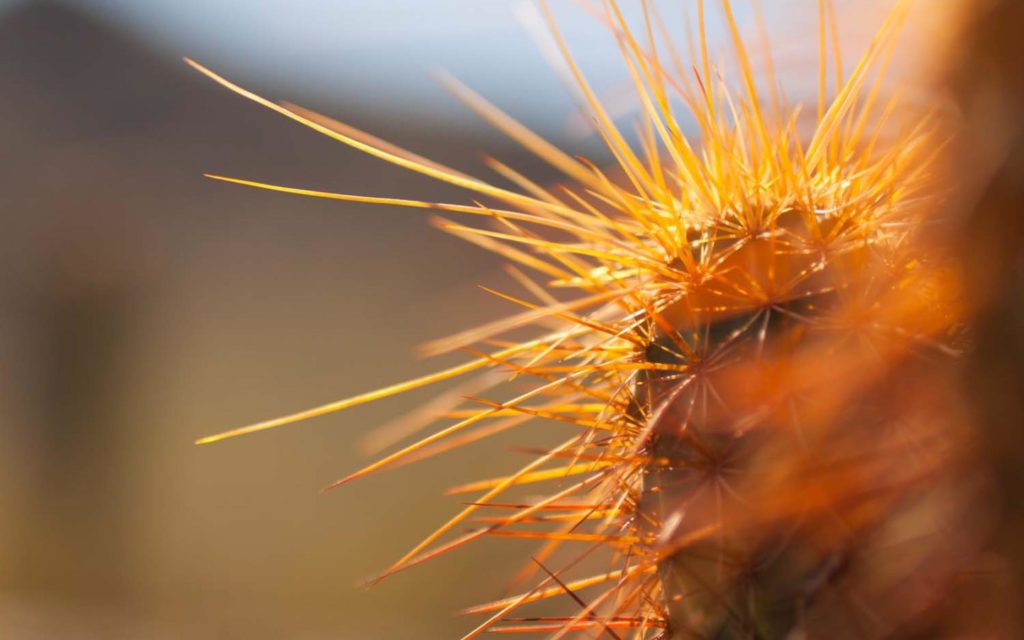 Years ago, I was given a large terra-cotta bowl of eight to ten different types, shapes, and colors of cacti. I was thrilled. I told myself, "My ignorance about gardening will not be a liability for these plants, they are indestructible."
I put them in the bright summer sun and forgot about them. Eventually, they began to look a little "puckered up," so I swamped them with water to revive them. Several cycles of these crisis management efforts eventually killed them all! They just shriveled up, drooped over, and then hit the dirt. DEAD. Very dead. I was shocked!
Recently, I visited the Saguaro National Park in southern Arizona to see very old, very large cactus. They are sooooooo interesting—so many sizes, shapes, and colors. Many have the most beautiful flowering blossoms. They grow very slowly, need just the right amount of sun and water to thrive, and are much more delicate than they appear. (I know this from experience.) They weigh hundreds of pounds during the rainy season and slim down during times of drought.
A cactus that grows close to the ground has a peculiar behavior. When a heat source passes too close to the tiny prickers, they shoot out and embed themselves into whatever is passing. You can guess what happened. As I was strolling along the path, a few of these hitchhikers took aim and hit their mark. They were very small, but very annoying. I got all of them out but one. I could feel it, but I couldn't see it. After a few days, a red, swollen spot emerged on my index finger and hurt like the dickens.
The tiny source of increasing pain made me think again about the apostle Paul's conundrum concerning a thorn in the flesh given to him by "a messenger of Satan." There is a lot of speculation about what it was, physical or emotional; why it was given to him, to foster humility or develop deeper character qualities; why God didn't remove it in the end; and many other mysteries surrounding this story.
I focused in on the number of times Paul asked God to remove the painful thorn and how much time elapsed between each request to God for relief. I guess I always assumed that the requests came in rapid succession: day 1, day 2, day 3. I'm always in a hurry. Waiting is not a strength for me.
Perhaps Paul waited a year before he made the first request; maybe he waited five years before the second request, and maybe ten years before the third request. How did he deal with the silence, the pain, the limitations that the thorn inflicted on him? Did the pain and aggravation increase in intensity over time? Did it come and go? Did anything mitigate the pain? Did he try to remove it in his own strength? Was he brought to tears of desperation and anguish as he waited? Was he frustrated, impatient, depressed, angry with God for the "no" answer he finally understood?
We only get the end of the story, an ending we would never select if given a choice: "But he said to me, 'My grace is sufficient for you, for my power is made perfect in weakness.' Therefore I will boast all the more gladly about my weaknesses, so that Christ's power may rest on me" (2 Corinthians 12:9).
I've had quite a few thorns in the flesh over the years, some physical, many more emotional. Most of them I successfully removed or the Lord eventually removed them. But several have been constant, like the one Paul had.
I've been silent for a while because one of these thorns has been particularly painful and I felt I had nothing to share. But the tiny Arizona pricker reminded me of the bigger picture of my life from God's perspective. I'm not able to boast about this weakness or to claim any power that has come to rest upon me. But I am able to say that God is still in control of this one excruciating thorn in the flesh, and that is enough for now.
By the way, just in case you're wondering, the small pricker finally worked its way out of my finger!